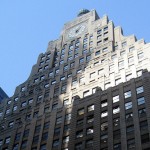 CFL Conferencing is a privately held company that offers a way for businesses to talk and collaborate, no matter where they are in the world
Founded in 2002 by two entrepreneurs with many years of telecommunications experience. They understood the importance of business communications through audio and web facilities. With that in mind, they built an efficient, cost effective platform that would effectively facilitate those principles.
We provide customers with the ability to have high quality, business class meetings. We offer audio conferencing, web conferencing, operator assisted calls, quarterly calls, webcasting and more. We take pride in providing our customers with a complete collaboration experience for every single meeting we host.
CFL Conferencing is based in the greater New York area including an office in Times Square,  with data centers all across the country ready to serve our clients. We pride ourselves in being a responsible, streamlined, debt free organization.

To learn more about us, please feel free to contact us today.